The Church Of Interfaith Christians
proudly presents the
Universal Interfaith Christian Church, Nigeria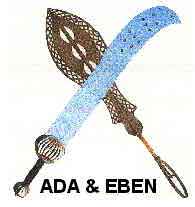 ...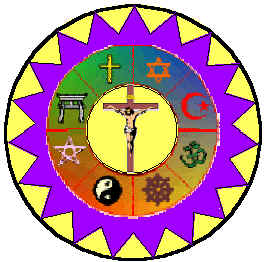 Founded by
Apostle Monday Inneh, DD
45 Igun Street
Benin City, Edo State, Nigeria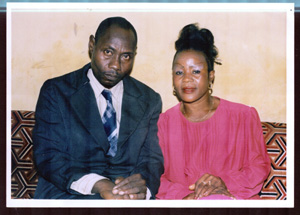 Apostle Dr. Monday Inneh & his wife, Rev. Helen Inneh.
The Church Of Interfaith Christians, USA, now has its first APOSTLE!
Apostle Dr. Inneh was born on August 1, 1955, his family a Bini traditional Royal Brass Mith. He attended the Salvation Army Primary School from 1960 to 1963, then attended Answer Udeen Muslim School in Benin City before the advent of the civil war between Nigeria and Biafra. During this period, he took correspondence courses to pass the GCe Examination. He also attended the Femsy Institute of Management Studies in Lagos.
He joined the Nigeia Police Force from 1976 to 1986, when he voluntarily retired and established a Private Security Company.
He joined the Church of Interfaith Christians, USA, in 2001. He ws ordained by the Founder of the Church and became an Evangelist. From that position he was ordained a Bishop and later an Apostle with an honorary Doctor of Divinity degree awarded for his work for the Church. As an Apostle, he was made the sole representative of the Church to the entire African Continent.
He founded the Universal Interfaith Christian Church of Nigeria. He is also a member of the Knights of Good Works, a member of the Pagan Clergy and has many other affiliations.
Apostle Dr. Inneh is married and has five children.
Join Apostle Dr. Inneh's email discussion group, IGUNIKHUA, whose purpose is to
bring peace and settle religious conflicts among nations.
And, it's your way to get up to the minute news and reports directly from Nigeria!
Click here for a free gift from Bishop Inneh, a 2004 Calendar.
Here are a couple photos of Tyrese, Apostle Inneh's son who is attending the University of Benin studying Petroleum Engineering.

The December 14, 2003 Grand Opening & Dedication of the
AFRICAN Interfaith Christian Church Headquarters.
The December 14, 2003 Grand Opening & Dedication of the
AFRICAN Interfaith Christian Church Headquarters. (More Pictures)
This powerhouse for the Lord has added FIFTEEN (15) more Churches to the Interfaith Christian faith in his native Nigeria. They are: (Click on each Church for Address, Church Leadership, Members and Updates - For those that are brand new, the link will go back to the main Church site until complete details are availabe for publication, here.)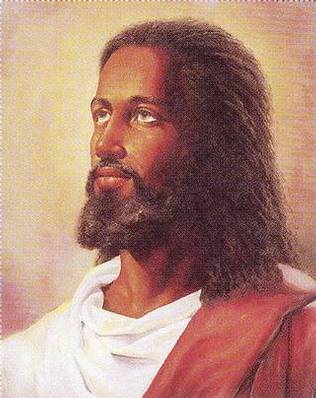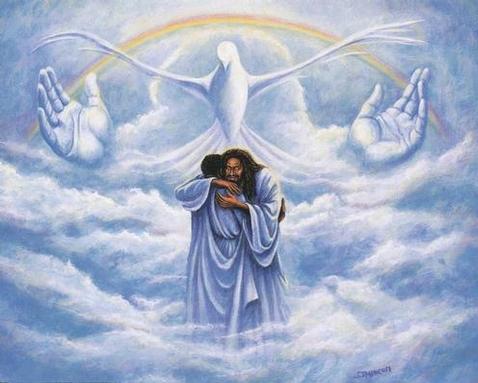 UNIVERSAL INTERFAITH CHRISTIAN CHURCH, NIGERIA
LEARNING CENTER
Off Uwagboe Street, Upper Erhunmwunsee Street
Benin City, Edo State, Nigeria
UNIVERSAL INTERFAITH CHRISTIAN CHURCH, NIGERIA
REV. STEADMAN'S SPIRITUAL HOME, TRAINING CENTER
2 Ederaro Street, Upper Sakpoba, Oka Area, Off Arbico Road
Benin City, Edo State, Nigeria
UNIVERSAL INTERFAITH CHRISTIAN CHURCH, NIGERIA
REV. STEADMAN'S SPIRITUAL HOME, TRAINING CENTER
Our Healing Home holds its first Special Prayers and opens its CHILDRENS DEPARTMENT.
His own Church, the UNIVERSAL INTERFAITH CHRISTIAN CHURCH, NIGERIA
UNIVERSAL INTERFAITH CHRISTIAN CHURCH, DELTA STATE
UNIVERSAL INTERFAITH CHRISTIAN CHURCH, HEAVEN AMBASSADOR MINISTRY
GOOD NEWS PENTECOSTAL ASSEMBLY
UNIVERSAL INTERFAITH CHRISTIAN CHURCH, LAGOS STATE BRANCH
THE EVERY-LIVING CHURCH OF GOD
UNIVERSAL INTERFAITH CHRISTIAN CHURCH, IMO STATE
EGUN LUCKY UHUANMWANGHO (ORO ASHIGID)
THE TRUTH SHALL REIGN SPIRITUAL CHURCH
GOD'S MYSTICAL TEMPLE (FOUNDER, APOSTLE DR. MONDAY INNEH)
Shamanic Group: AYANA NO GIE OF BINI KINGDOM (FOUNDER, BISHOP DR. OBAYUWANA OSAGIE)
PRACTICAL CHRISTIANS FOR JESUS INTERFAITH CHURCH (FOUNDER, BISHOP DR. EMMANUEL OBARO IKADUEME)
SPARK OF CHRIST MINISTRY INTERNATIONAL (FOUNDER, BISHOP DR. OSARUMWENSE OKUNGBOWA)
GRACE CHRISTIAN FELLOWSHIP BIBLE CHURCH MINISTRIES, INC. (FOUNDERS, REV. K. MELTON SELEWEYAN & PASTOR ERIC ALBANTO MOMOH) Consisting of ten Churches and ten additional Ministers in Liberia, West Africa.
Click here for a narrative and photos of the Award Ceremony.
Our newest Shaman Group added to the Church Affilation. This photo shows the work area of Priest Frank Uwuigbe, an Herbalist with more than 20 years experience.
The Church now has its own Football Team called the Gospel J Football Club, all made up of young men 16 years old or younger. Here you can see the Inauguaration Ceremony and the youngsters at play.
Click here for a complete Roster of the Players.
Apostle Dr. Inneh's recent 50th birthday celebration with more photos of the Football Club in their new jerseys.
Recent Annoiting and Ordainment of Bishop Dr. Maxwell Oshodin and Evangelist Enomwanrie, band leader at the Steadman Healing Home Ministry.
Because of music's popularity, the Church has taken on the task of creating a band. They have called it the Vera Brigade Band. Here you can see the Children and their instruments.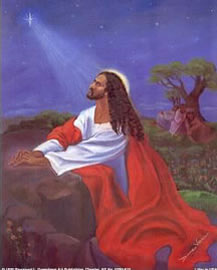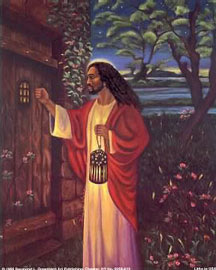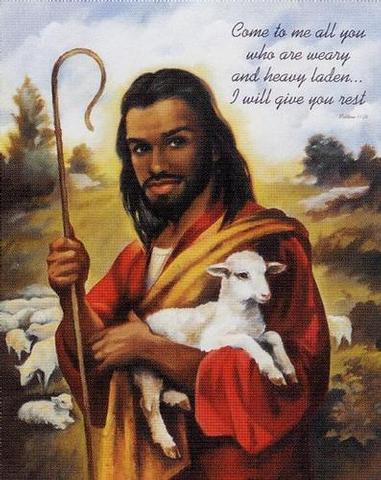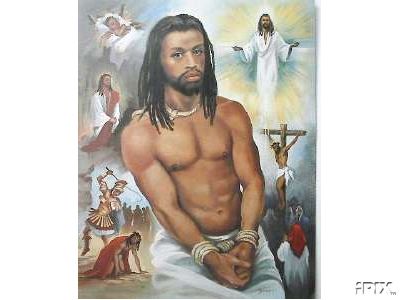 All with a combined total of more than 500 members and more than 30 Ministers being groomed by Rev. Evangelist Inneh for the field. But, there is a desperate need for supplies, especially English KJV Bibles, Crosses and other Christian Religious Items.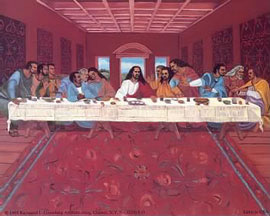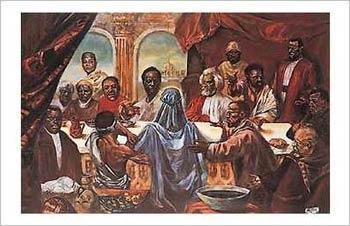 I have recently learned there is a Bible distributor in Benin City willing to sell Holy Bibles to the Churches for only $3.45 each. You can send Apostle Dr. Inneh any contribution for that purpose via U.S. Postal International Money Order (fee of $3.25 for amounts up to $700.00) directly to him at the address shown above. I can purchase paperback Bibles from the International Bible Society for a mere $1.75, but the shipping from here would be close to another $5.00 each for a delivery of three weeks, via air mail. Any other rate would take six months, or more, via surface rate, for delivery, if it got there at all.
You will be able to designate that your donation be used expressly for the purpose of purchasing needed items for the Nigerian Churches. The money goes to my PayPal account from which I will send it directly to Apostle Dr. Inneh via U.S. Postal International Money Order along with a brief note identifying you as the contributor so he will be able to respond to you directly.
In February, 2003, a meeting was held between Bishop Inneh and various Affiliate Pastors and it was agreed that all requests and replies for assistance go directly through Bishop Inneh and not the individual Affiliates or their Church. The reason for this is four-fold:
1. It will keep correspondence "on track" and relevant to the needs of the Ministry.
2. It will protect the Nigerian Church from those who would use their good name as a means to extract, illegally, support from those unaware of the true nature of their mission.
3. It will prevent others from claiming the name of the Nigerian Church without truly fellowshipping with other members.
4. And, it will insure that Ministers who do join are serious about the Evangelistic work at hand and seek only that goal in their ministries.
Current mailing costs from the U.S. to Nigeria are approximately $4.95 per pound via Postal Economy Air in shipments of a minimum of five pounds per parcel. Smaller packages are at a much higher rate, so much so, that a five pound parcel can be sent for about the same money as a 3 pound parcel. And, you will have to fill out a declaration listing the items that are being sent and their value for Customs, which will be affixed to the package by Postal personnel.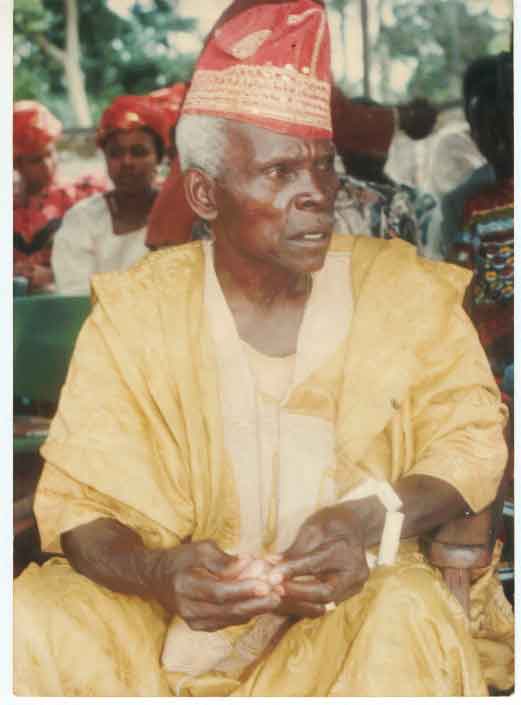 This is PA DAVID EWEMADE OSAGHAE, recently given an Honorary Doctor of Divinity by the Church. Born in Benin City, 1916, he studied at Baptist Primary School in 1926. He has four wives (the youngest of which is 25) and many children, and was installed as Odionwere in 1994 (meaning the eldest person in the community). With that comes the responsiblity of presiding over cases and other activities reserved for those who carry the communities' highest honor. He resides at No. 4 Mile 4, Ewemade Camp, Evbuoriaria Village, Benin City, Nigeria. Also known for his many Shamanic activities. In his hand, he holds a Cola Nut, indicating he is the most senior in attendance at this particular ceremony. The bearer of the Cola Nut must pray first before any ceremony can take place. It is said that if someone breaks a Cola Nut who is not worthy during a ceremony, that person will die within a short time.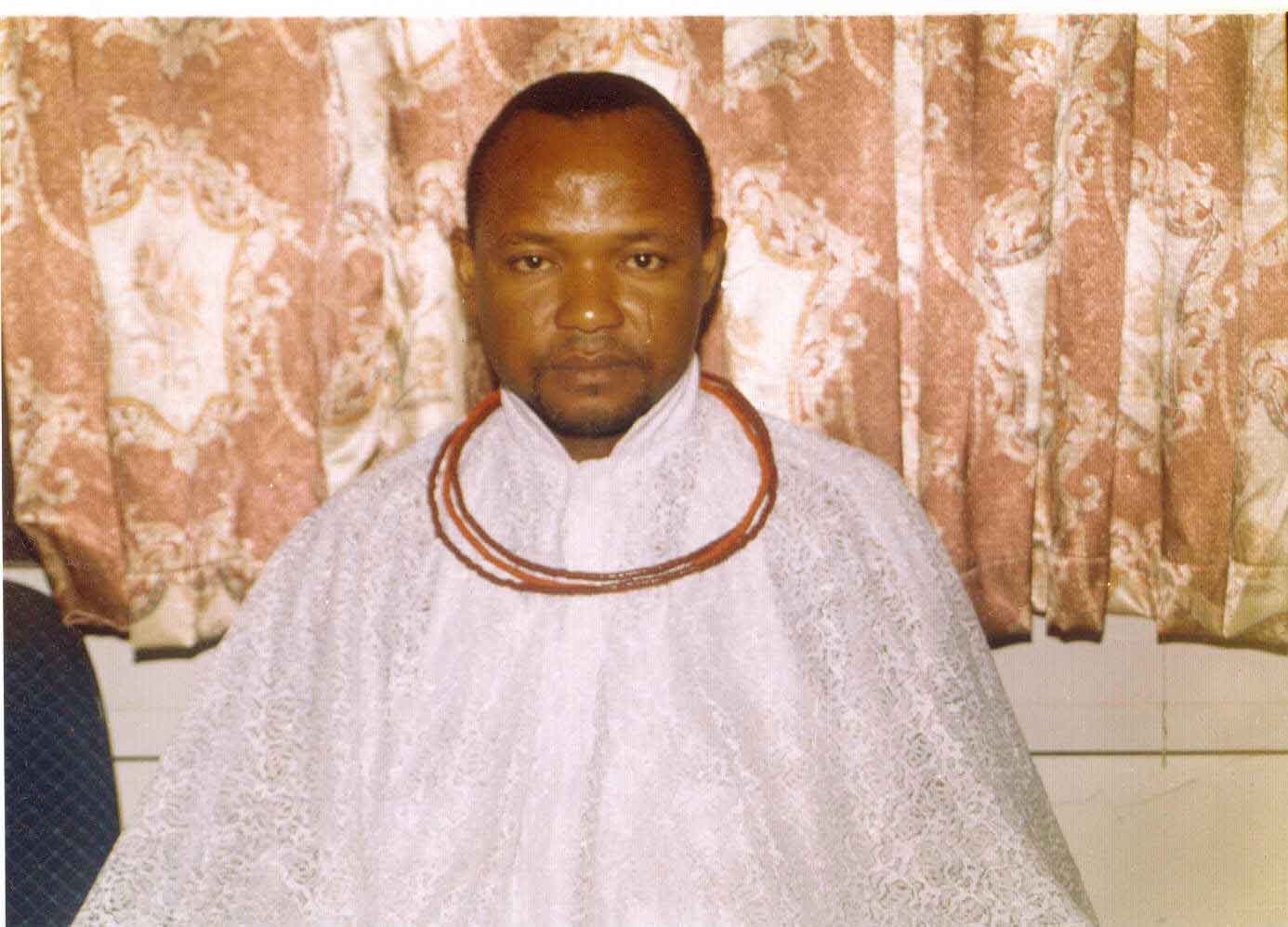 This is CHIEF P. OSA OMAFO IMADE, who gave a gift of land to the Church for future development. A ceremony honoring this gift was held on March 13, 2005 with the presentation of an Honorary Doctor of Divinity degree from the U.S. by Patriarch Dr. Monday Inneh. A letter from the Church Founder in the U.S. was also read by Patriarch Dr. Inneh signing the high praises of CHIEF P. OSA OMAFO IMADE for his dedication to the improvement of the lives of his people.
It must be noted that Nigeria is a Nation that is in constant turmoil from battles between mainstream, conservative Christians and Muslims, especially in the Northern part of the country. But, for some reason, this new Christian faith has struck a cord with many of the populace, a faith that not only holds the Christ in great honor, but one that does not require a believer to turn their backs on the faith of their father's.
The People
Nigeria is the most populous black country in the world, with numbers close to about 90 million people. It is endowed with vast and abundant natural and human resources. Nigerians belong to more than 250 ethnic groups. Within these ethnic or language groups, there are different dialects. Members of each group are normally concentrated in one area. Now, many Nigerians live in different parts of the country and speak the language of their host. So the modern town Nigerian is a man or woman of many ethnic groups. Picking a group of ten people in any major town in Nigeria, the chances are about 90-1 that they belong to different ethnic groups.
This melting pot scenario does not preclude the facts that ethnic rivalry and jealousies do exist as a part of the culture. The over 250 ethnic groups are related one way or another to one another. They settled in the region, now called Nigeria, some 15 centuries ago from yet to be proven origin, probably from the Middle East, where most of the groups are said to originate. Inter and intra migration helped increase the diversity and confusion in defining ethnic origins. Most of the ethnic groups are to be found in the middle belt, where every town has a different language.
There are three major groups with over 10 million people: Hausa-Fulani in the north, Yoruba in the southwest, and the Igbos in the southeast. These three dominate the regions in which they are found. There are basically two types of Nigerians: the Nilotic Africans (Arab-type) and those who are not. Each of the ethnic groups fall into these two groups. So, as you can see, there can be divisions even among recognizable ethinic groups.
Of the 250 linguistic groups that make up the 90 million people that live in Nigeria, not less than 50% of them are Hausa-Fulani, Yorubas, or Igbos.
Edo State, where Rev. Evangelist Monday Inneh is headquartered has more than 2,000,000 citizens, the city more than 200,000 and is predominantly Christian. Yet, there seems to be a need among the citizens for a Christian faith that will honor and respect the Tribal Faiths. Rev. Evangelist Inneh is providing such a faith for them, and an opportunity to bring genuine peace, built upon respect and tolerance, between the warring factions in his country.
The Federal Capital
Today, Nigeria is administered as a federation of 30 states and a mayoralty (Abuja, the new federal capital). Each state of the federation has responsibility for generating revenue to finance its own activities complemented with revenue from the federal government, which has exclusive control over such ares as defense, external affairs, currency, mining, and the collection of custom duties, among others.
The 543 local governments constitute the third tier of government and the smallest unit of development closest to the grassroots. Local governments in Nigeria have residual authority over such local issues, such as garbage collection, primary school education, and community health centers. They are, by constitution, guaranteed a percentage of state and federal revenues with which to finance their specific responsibilities. The first local government elections held under the new political agenda was in 1990.

The Languages
English is the official language of the country. However, the Yoruba language is widely spoken in the southwestern states—Oyo, Ogun, Ondo, Lagos. and Kwara. Igbo language is spoken in the southeastern states, especially in Anambra, Abia, and Imo states. Hausa is spoken in all of the states in the northern part of Nigeria.

The Religion
There is no state religion. In all states of the federation, Christianity and Islam exist. Freedom of worship is enjoyed. Churches and Mosques are found within a stone throw of another. There is, however, a significant population that still practices traditional ways of worship.

The Government
The country operates a presidential system of government with an executive president as Head of State and Government. Each of the 30 states are headed by an Executive Governor, while the 543 local governments are chairpersons. The federal capital territory is headed by a mayor.
Chief John Osamede Adun (JP) The Ogieobo of Edo Kingdom, Benin City, has expressed an interest in providing the Church with school facilities whereby the Interfaith Christian view of acceptance and tolerance can be taught to the populace. And, there is work being done to interest the Monarchy in this needed project, a project that can literally spell life and death for some.
Anything, ANYTHING, you can send to Rev. Evangelist Inneh at the above address is very much appreciated and needed. Again, the need is for English KJV Bibles, copies of the Lost Books of the Bible, Crucifixes of all sizes and sorts, and anything you feel would relieve some of the burdens Rev. Evangelist Inneh faces in supplying the needs of so many Churches who wish to carry the Interfaith Christian message of reconciliation and tolerance to their congregations. With an annual average income of less than $900 for the common man and an unemployment rate of nearly 30%, the need is great for anything you can supply this ministry.
Rev. Ernest A. Steadman, D.D. (Founder, Interfaith Christians) USA


Nigerian Flag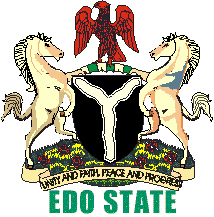 Edo State Coat Of Arms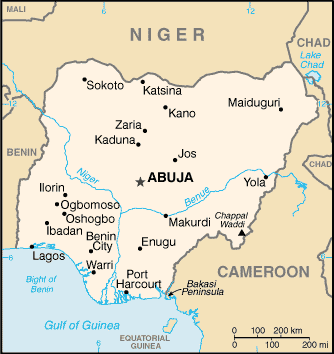 Location of Benin City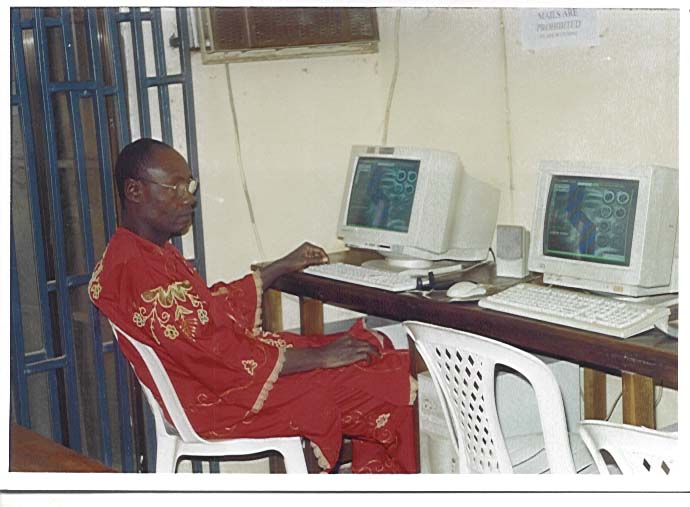 Rev. Evangelist Inneh doing one of his many, many jobs.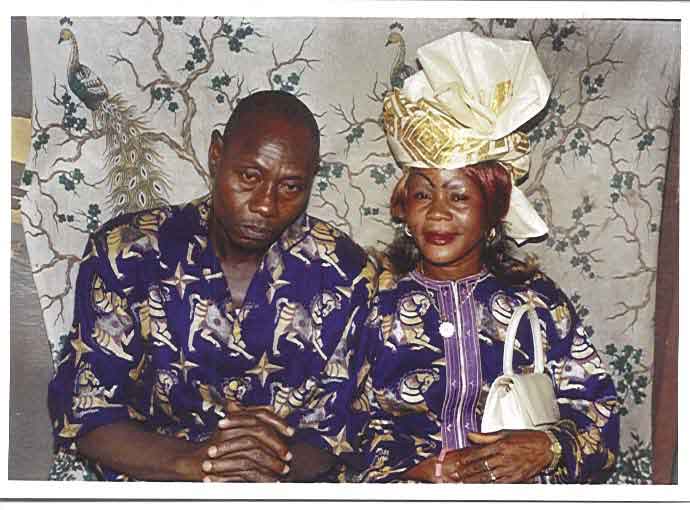 Rev. Evangelist Inneh and his wife, Rev. Helen Inneh, in the traditional clothes of their country.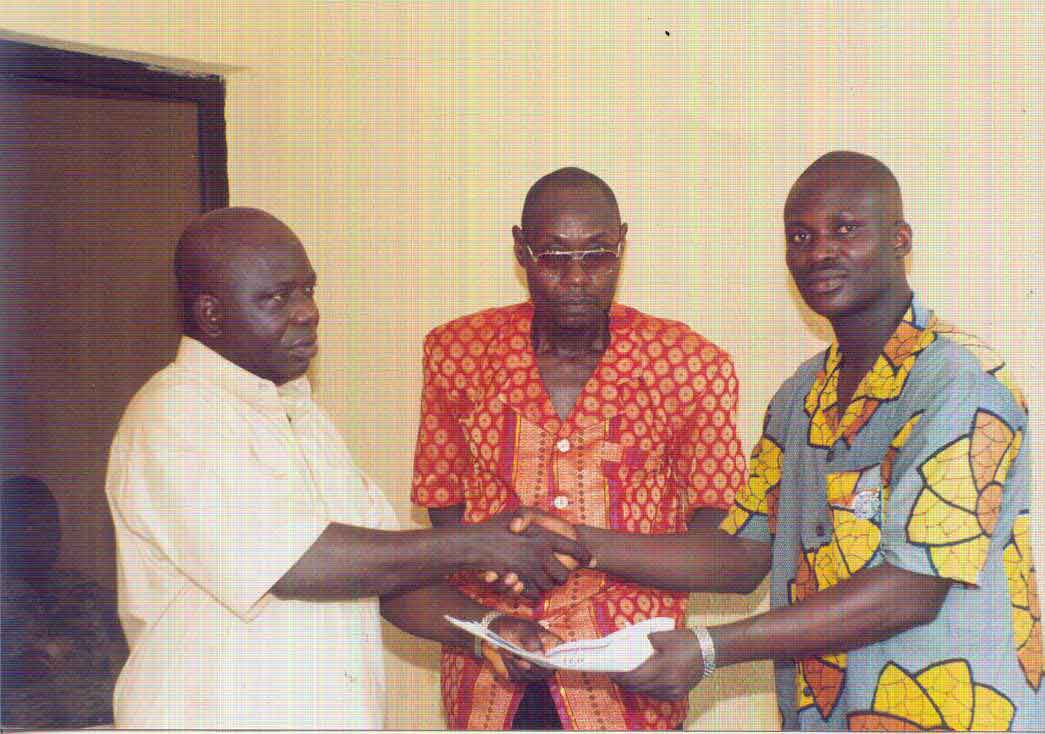 From left to right; Senior Elder Osagie Adun, Apostle Dr. Monday Inneh and Rev. Chris Onobun, Founder of Reigners Ministry.
Photo shows the passing of the Affiliation and Pastoral Counselor Certificates, I.D. Card and a gift of small crosses from Senior Elder Osagie Adun to Rev. Onobun.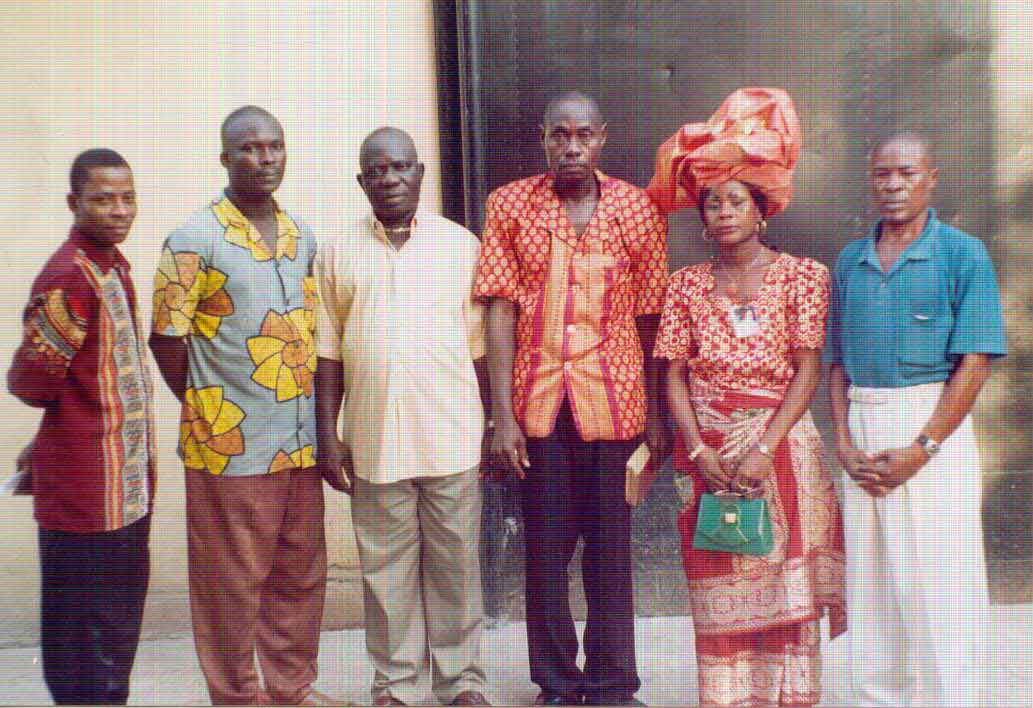 From left to right; Rev. Osca, Rev. Chris Onobun, Senior Elder Osagie Adun, Apostle Dr. Monday Inneh, his wife Rev. Mrs. Kehinde Inneh (Founder, Gods Creation Ministry) and Rev. Izogie Okundaye.
All were present during the previous noted Affiliation Ceremony.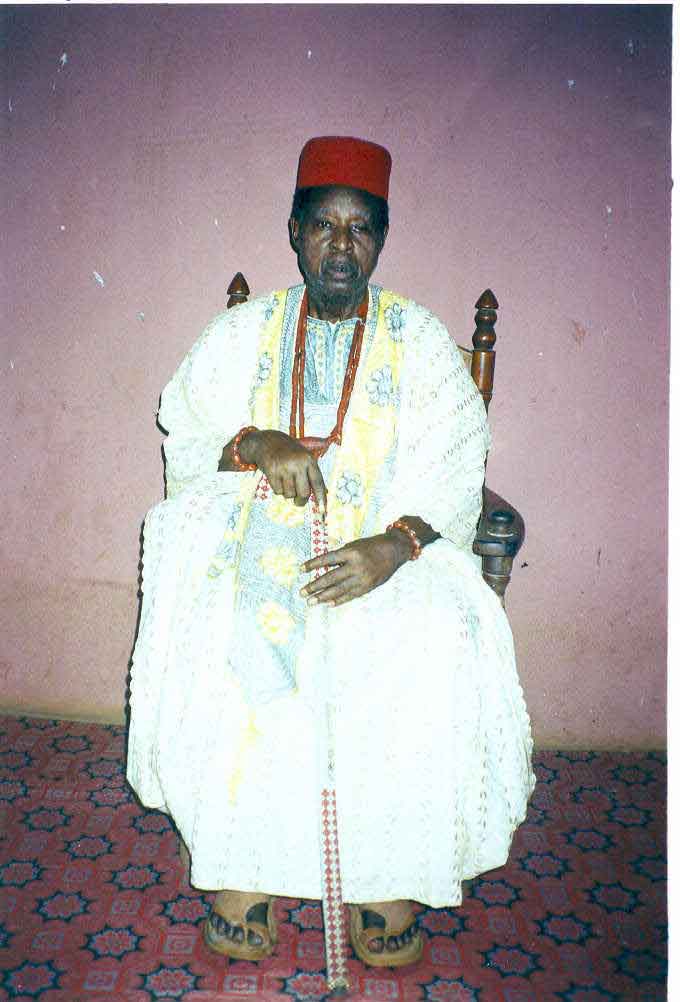 Chief Ebhohimen Eguabor, the Edogun of Esan Land, Umenlen Ugbegun, given an Honorary Doctor of Divinity for his work in the Church and support of others in the Ministry. He was nominated for the Award by Dr. Osagie Adun, Senior Elder of the Church.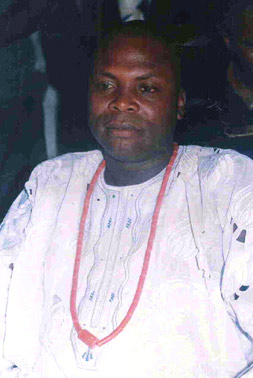 AWARD OF DOCTOR OF DIVINITY
MR.EFOSA UWADIAE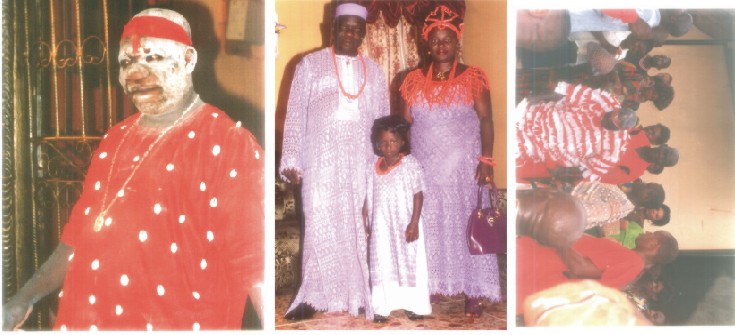 Senior Elder Osagie Adun during his Ogun Festival.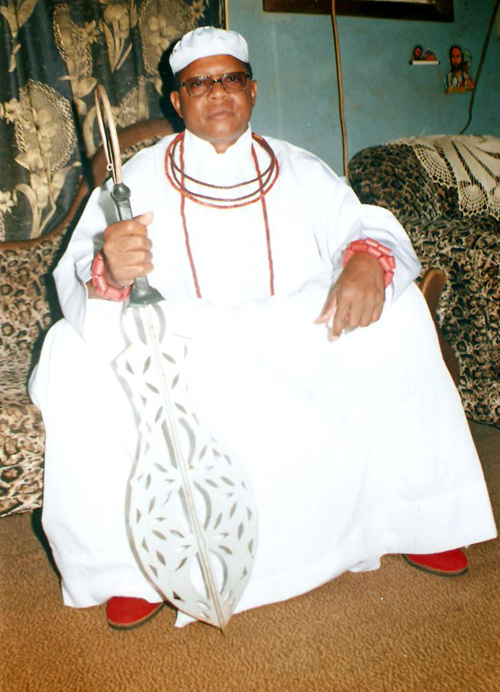 Chief Dr. Efionayi
Has graciously donated a parcel of land to the church for construction
of various facilities that will greatly enhance the ministry.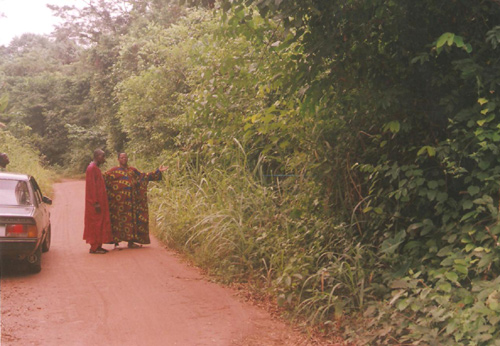 Reverend Dr Inneh and Chief Dr. Efionayi inspecting land donated for
construction of church related facilities.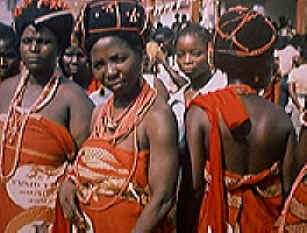 Group of Edo Citizens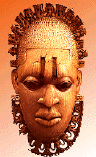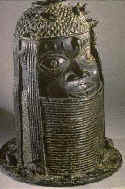 The Art Of Edo State
Church Affiliation Certificate
Church Proxy Affiliation Certificate with USA Church
Minister Ordination Certificate
Pastoral Counselor Certificate
Renewal Of Marriage Certificate
House Blessing Certificate and Ceremony Guide
Wallet I.D., Lapel I.D. and Press Pass
To be printed on the back of the Nigeria Church Flyer.
Nigeria Church Elder Job Description and Form
Are Muslims Closer To The Truth Than Christians?
Founder PROVES to a Muslim that the Crucifixion took place, using passages from the Quaran.
Additional letters from Church Ministers are included in the discussion. Long, but a must read!
HAMAS IS NOT ISLAM (A CNN news article)
Updated June 2010